Large-scale, cooperative, story-driven challenges

Stage 1

Stage 2

Stage 3
Rewards

Cycles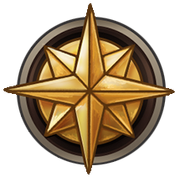 World Events are large-scale, cooperative, story-driven challenges; based on Alliance Vs Alliance, but open to all players.
A World Event must be "unlocked" by players contributing supplies, much like an Alliance Challenge, and directly follows the end of the Alliance Vs Alliance Phase.
References
Ad blocker interference detected!
Wikia is a free-to-use site that makes money from advertising. We have a modified experience for viewers using ad blockers

Wikia is not accessible if you've made further modifications. Remove the custom ad blocker rule(s) and the page will load as expected.