With Great Anticipation
is a
City Quest
that is part of the
A Cousin at Winterfell
storyline.
---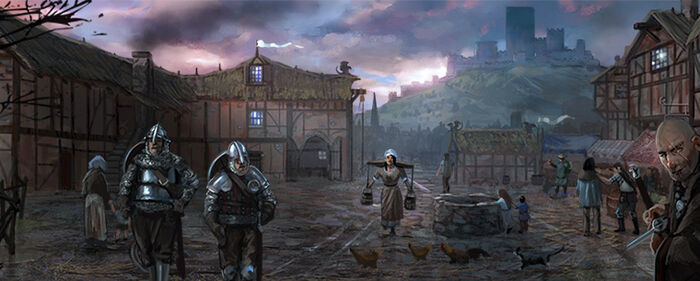 Story
With Great Anticipation
The Frey cousins lower their sparring blades as Kirth enters Winterfell. "We thought you were one of those mudmen Reeds. Bran's invited them, too."
Characters
Rewards

+100-250
Options
Sworn Sword Actions
None
Results

Kirth frowns. "Savages or no, the Reeds are Bran's guests. Show them the same kindness he has shown you." The Frey cousins nod and return to their swords.


Kirth nods. "His Grace deserves such applause. I hope Bran has ordered the best meat." The Frey cousins grin and return to their swords.


Kirth strokes his chin. "Will there be any Reed ladies along? I do love a dirty maid." The Frey cousins look disgusted and return to their swords.
Ad blocker interference detected!
Wikia is a free-to-use site that makes money from advertising. We have a modified experience for viewers using ad blockers

Wikia is not accessible if you've made further modifications. Remove the custom ad blocker rule(s) and the page will load as expected.