While the Kraken Sleeps
is a
Sworn Sword Quest
that is part of the
Escape from Winterfell
storyline.
---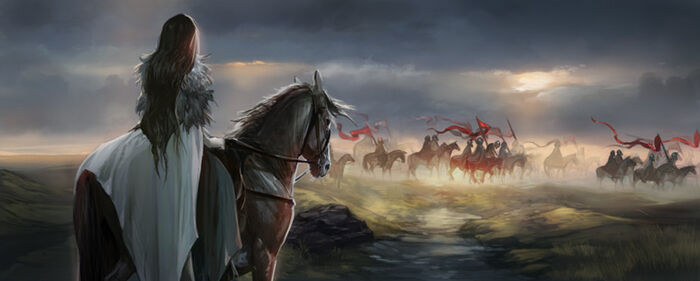 Story
While the Kraken Sleeps
Winterfell is under siege from northern forces. With Theon Greyjoy and the ironborn thoroughly distracted, Kirth decides to escape.
Options
All Alignment Quests
Whichever option you select, the following Sworn Sword Quest will activate:

Actions
Success


Kirth and [Your Sworn Sword] manage to escape their Grejoy captors. Kirth looks back once more at Winterfell, then spurs his horse on.
Failure


Kirth and [Your Sworn Sword] fail to escape their Greyjoy captors. The ironborn show no mercy, cutting both down in cold blood.  [1 wound - Must Retry]
Ad blocker interference detected!
Wikia is a free-to-use site that makes money from advertising. We have a modified experience for viewers using ad blockers

Wikia is not accessible if you've made further modifications. Remove the custom ad blocker rule(s) and the page will load as expected.