What Once Was Lost
is a
Boss Challenge
that is part of the
A Debt Long Owed
storyline.
---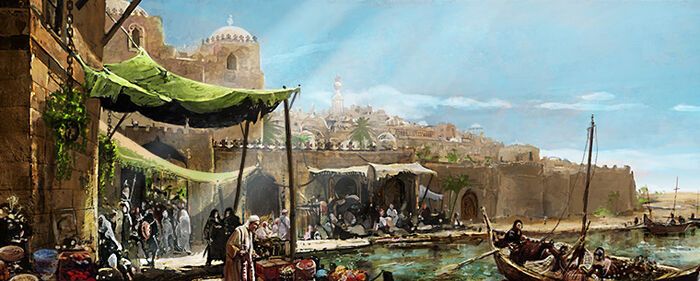 Characters
Rewards
Initiation
Prize
Coin
200 - 300
Participation
Prize
Coin
100 - 200
Ranking
| | |
| --- | --- |
| 1st Place | |
| 2nd Place | |
| 3rd Place | |
Challenge
Part 1: Dead Masters
Taking a few idle Dothraki with her, Olene enters the estates of Yunkai's masters, hoping to find the Jordanes.
| | | |
| --- | --- | --- |
| Aid | Spy | Barter |
| Get Slaves to Guide | Search for Papers | Buy Looted Goods |
Olene finds mention of the Jordanes in one of the masters' books. Now to look amongst the slaves...
Part 2: Former Slaves
Olene tracks down the slaves names in the masters' books. Though they are free now, they are ways of outsiders.
The former slaves say the Jordanes left Yunkai before they met the Khaleesi. But where did they go?
Part 3: Free Men
Olene and the Dothraki mount horses and ride in the direction the Jordanes went. The former slaves are sighted, but try to run.
The Jordanes have nowhere to go. Can Olene convince them of her good intentions?
Result

Required Points: 77,400
Ad blocker interference detected!
Wikia is a free-to-use site that makes money from advertising. We have a modified experience for viewers using ad blockers

Wikia is not accessible if you've made further modifications. Remove the custom ad blocker rule(s) and the page will load as expected.