Weathervane
is a
Sworn Sword Quest
that is part of the
Things We Love
storyline.
---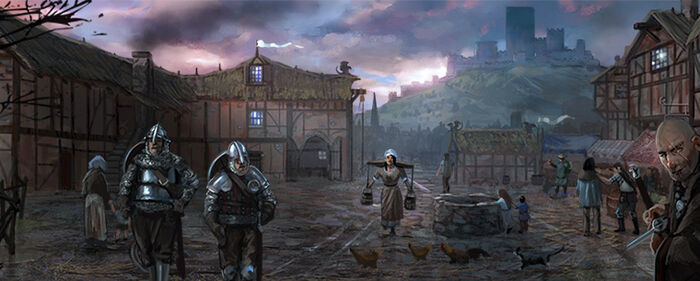 Story
Weathervane
Rona considers for a moment, then speaks. "Not to point out the obvious, but there's something going on with your allies, my [lord/lady]."
Characters
Options
All Alignment Quest
Whichever option you select, the following
Sworn Sword Quest
will activate:
Actions
Success
Your sworn sword confirms only that Wisent, Harrow and Turner have all engaged spies to look into your affairs. More than that, they don't know.
Failure

Your sworn sword is unable to confirm anything further about the Three and their activities, or why they questioned you. [+1 Wound. No retry]
Ad blocker interference detected!
Wikia is a free-to-use site that makes money from advertising. We have a modified experience for viewers using ad blockers

Wikia is not accessible if you've made further modifications. Remove the custom ad blocker rule(s) and the page will load as expected.