Warm Hearts
is a
Sworn Sword Quest
that is part of the
Crows at a Crossroad
storyline.
---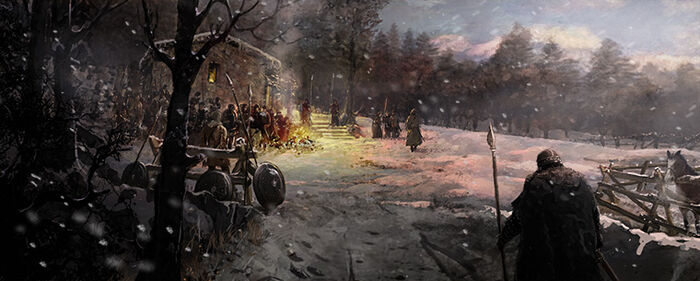 Story
Characters
Options
Alignment Quest
Whichever
Alignment
option you select, the following
Sworn Sword Quest
will activate:
Actions
Success
[Your Sworn Sword] bursts into the hut, surprising Sam, Gilly, and her new baby, who starts crying. "Are you mad?" Sam hisses, trying awkwardly to help Gilly.

[Your Sworn Sword] listens at the window of the hut as Gilly chides Sam for waking her baby. "I'll help you," the boy promises her. "Somehow."
Failure
Enter the text upon failure of the quest
Ad blocker interference detected!
Wikia is a free-to-use site that makes money from advertising. We have a modified experience for viewers using ad blockers

Wikia is not accessible if you've made further modifications. Remove the custom ad blocker rule(s) and the page will load as expected.