Wanting Stones
is a
City Quest
that is part of the
Bitter Ground
storyline.
---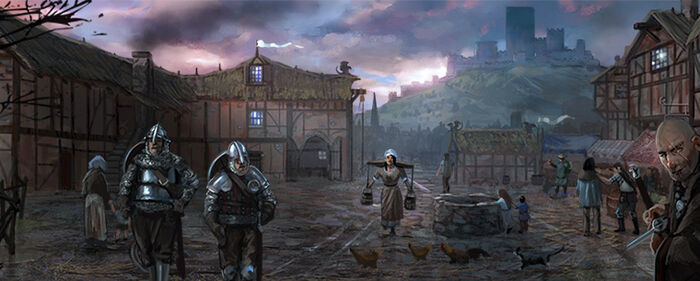 Story
Wanting Stones
"These Streams and Thickets, as the other smallfolk call them, have clashed many times. I've studied the accounts and found an interesting thing."
Characters
Rewards

+100-250
Options
Sworn Sword Actions
None
Results
Groat flashes his teeth in a quick, feral smile. "I am so glad to hear you say that, my [lord/lady]." Alvyn leaves the room, his mouth set in a tight line.


Groat interlaces his fingers.  "You will not regret it, my [lord/lady]."  He pulls his hands apart with a small grunt.  "Certainly not in the long run."

Alvyn nods and lets out a slow breath. "Thank you, my [lord/lady]." He frowns at Groat, who spreads his hands and adopts an innocent expression.
Previous Quest
Storyline
Next Quest
Settling Stones
-
Bitter Ground - II
-
Toppling Stones
Balancing Stones
Ad blocker interference detected!
Wikia is a free-to-use site that makes money from advertising. We have a modified experience for viewers using ad blockers

Wikia is not accessible if you've made further modifications. Remove the custom ad blocker rule(s) and the page will load as expected.