Trouble on the Searoad
is a
Boss Challenge
that is part of the
In the King's Shadow
storyline.
---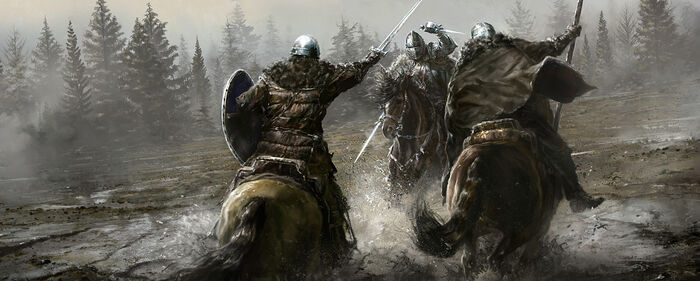 On the way to King's Landing, Ser Hugo spots trouble.
During the In the King's Shadow Storyline, you will face a Boss Challenge titled Trouble on the Searoad. All the information seems the same but the dialogue displayed will be slightly different depending on whether you chose to side with the Tyrells or the Greyjoys
Ad blocker interference detected!
Wikia is a free-to-use site that makes money from advertising. We have a modified experience for viewers using ad blockers

Wikia is not accessible if you've made further modifications. Remove the custom ad blocker rule(s) and the page will load as expected.