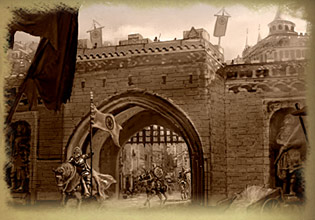 Traitors All Around
Betrayed by allies who thought you a catspaw, you must use their arrogance against them. Combine they are too strong, so destroy them in parts.
Goals
Bonus Goals
Win 50 player-to-player encounters
Have a Sworn Sword at rank 5 or above
Upgrade your fealty building 10 times
Rewards

Bonus
Uncommon Boon
All Quests
Required Quests
These quests must be completed to progress to the next Chapter.
Main Questline
Neighboring Nobles Questline
Your Holdings Questline

Traitors and turncoats deserve an ignoble end. Do what you can to provide one.