Were you looking for the Vol I storyline?



Trail of Blood
is a
City Quest
that is part of the
Two Knights Taken
storyline.
---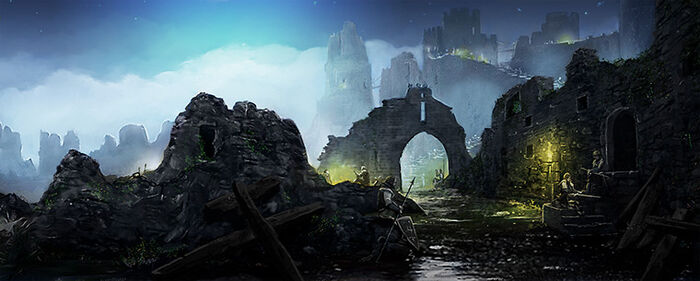 Story
Trail of Blood
"My [lord/lady], our men got close enough to see the Bolton party as they entered Harrenhal. Jaime Lannister was wearing his own hand round his neck."
Characters
Rewards

+100-250
Options
Sworn Sword Actions
None
Results

Rona looks at Maester Lucas, who nods. "I shall encode the message as best I can, my [lord/lady]..


Lucas gives you a thin smile. "Even the Boltons have a maester. Perhaps he can help Jaime, as I helped your Jayne."

Rona laughs. "Condone it he must, or lose the war. He needs the Boltons if he hopes to have a chance."
Ad blocker interference detected!
Wikia is a free-to-use site that makes money from advertising. We have a modified experience for viewers using ad blockers

Wikia is not accessible if you've made further modifications. Remove the custom ad blocker rule(s) and the page will load as expected.