Tragedy Strikes
is a
Boss Challenge
that is part of the
Justice, Richly Deserved
storyline.
---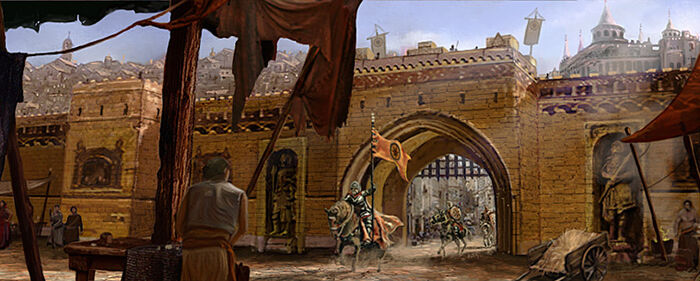 Rewards
Initiation
Prize
Coin
200 - 300
Participation
Prize
Coin
100 - 200
Ranking
| | |
| --- | --- |
| 1st Place | |
| 2nd Place | |
| 3rd Place | |
Challenge
Part 1: The Seed
"Boy practically sleeps with it," Bronn mutters to Ser Hugo. "He'll need to be distracted."
The ruse has worked! Joffrey is occupied, and the crossbow lies unprotected...
Part 2: The Plant
"Now's our chance," Bronn hisses to Ser Hugo. "Snatch the bloody thing, and don't let anyone see!"
King Joffrey's crossbow has been successfully stolen. How will the King react?
Part 3: The Fruit
Bronn laughs. "The little puke's furious. Ordered the entire Kingsguard to search for it. I bet they won't find it..."
Tyrion Lannister has had his fun. Was it worth it?
Result

Required Points: 36,000
Ad blocker interference detected!
Wikia is a free-to-use site that makes money from advertising. We have a modified experience for viewers using ad blockers

Wikia is not accessible if you've made further modifications. Remove the custom ad blocker rule(s) and the page will load as expected.