Were you looking for the Part 13 quest?

Too Little, Too Late (Part 2)


Too Little, Too Late
is a
City Quest
that is part of the
Voice of the People
storyline.
---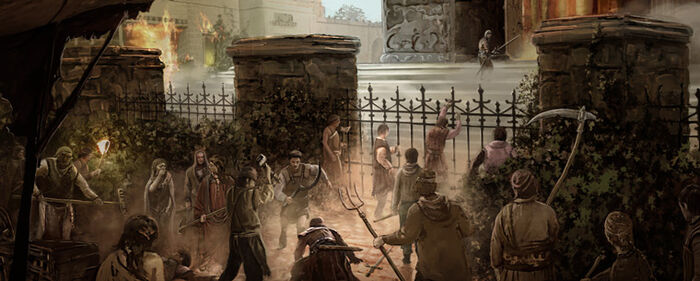 Story
Too Little, Too Late
"It's Jayne, my [lady/lord]. She's gone out into the village to speak with the smallfolk herself. She took the guard with her, but I fear for her safety."
Characters
Rewards

+100-250
Options
Sworn Sword Actions
None
Results

Add final text for 1st alignment


Devan nods, summoning both your guards and his guards. "Go into the village and find Lady Turner. Do not return without her!"