This page is for the Vol I Chapter. For other uses of To the Victor the Spoils, see To the Victor the Spoils (Disambiguation).

To the Victor Go the Spoils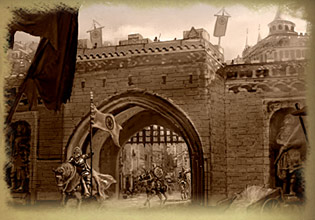 To the Victor Go the Spoils
Victory against all odds has shown you to be a dangerous foe - but did you reveal too much in your success? Stay ever watchful for enemies around you.
Goals
Bonus Goals
Win 30 Adventures
Purchase 30 items from the shop
Collect 5,000 total silver from the Counting House
Rewards

Bonus
Uncommon Boon
All Quests
Required Quests
These quests must be completed to progress to the next Chapter.
Main Questline
Neighboring Nobles Questline

Good leaders know their enemies are best destroyed before their strength can be concentrated.
Ad blocker interference detected!
Wikia is a free-to-use site that makes money from advertising. We have a modified experience for viewers using ad blockers

Wikia is not accessible if you've made further modifications. Remove the custom ad blocker rule(s) and the page will load as expected.