To Support the Rebellion
is a
City Quest
that is part of the
At the Invader's Side
storyline.
---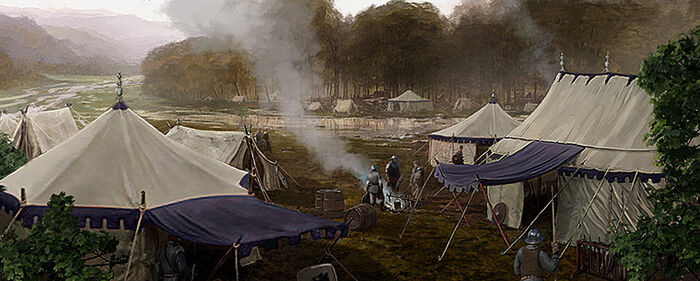 Story
To Support the Rebellion
Eutimio greets you at Spicehill's gates. "My [lord/lady], we are grateful for your return. I bring you your army. How would you have us serve?"
Characters
Rewards

+100-250
Options
Sworn Sword Actions
None
Results


"Then you are truly with the invader, as we heard?" Eutimio asks cautiously. You smile. "Thank you for bringing me soldiers to support the rebellion!"
Ad blocker interference detected!
Wikia is a free-to-use site that makes money from advertising. We have a modified experience for viewers using ad blockers

Wikia is not accessible if you've made further modifications. Remove the custom ad blocker rule(s) and the page will load as expected.