To Fight the Invasion
is a
City Quest
that is part of the
At the Invader's Side
storyline.
---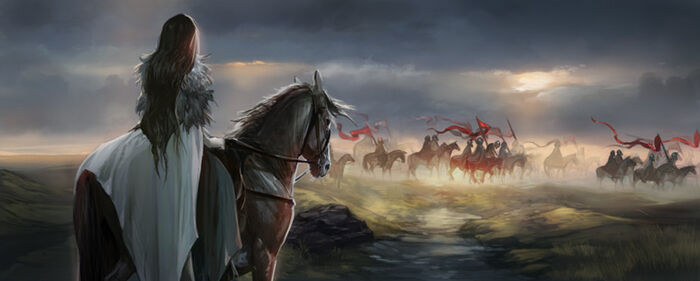 Story
To Fight the Invasion
Eutimio tracks you down some leagues from Spicehill. "My [lord/lady], we are grateful to see you well. I bring you your army. How would you have us serve?"
Characters
Rewards

+100-250
Options
Sworn Sword Actions
None
Results


"Then you're not with the invader?" Eutimio asks cautiously. You smile grimly. "I was a captive. And now I will do all I can to fight the invasion."
Ad blocker interference detected!
Wikia is a free-to-use site that makes money from advertising. We have a modified experience for viewers using ad blockers

Wikia is not accessible if you've made further modifications. Remove the custom ad blocker rule(s) and the page will load as expected.