They Will Never Suspect a Bard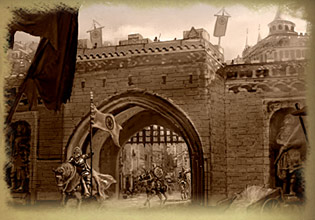 They Will Never Suspect a Bard
Your cousin Kirth will be your eyes and ears beyond your holdings. Use him to keep abreast of House politics while you continue to strengthen your holdings.
Goals
Bonus Goals
Defend your holdings against enemy nobles
Produce 20 wood resources from the Village Center
Rewards

Bonus
Myrish Fire
All Quests
Required Quests
These quests must be completed to progress to the next Chapter.
Main Questline
Neighboring Nobles Questline
Your Holdings Questline

Weakness makes you a target. Show all who would think you weak the error of their ways.