The Young Whisperer
is a
City Quest
that is part of the
Wicked Seed
storyline.
---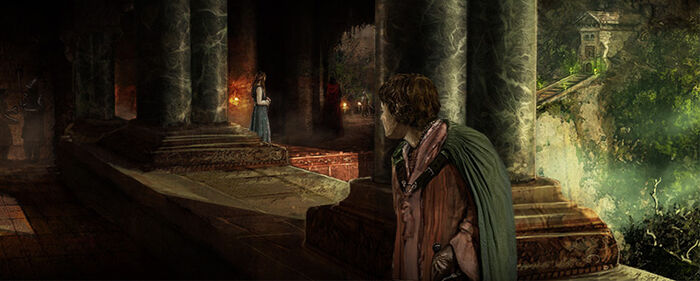 Story
Characters
Rewards

+100-250
Options
Sworn Sword Actions
None
Results

You soon receive a raven back from Caiden's father, which reads, "If Caiden is unable to live by your rule, you have leave to send him back to Whitespire Sept."


Groat comes to see you after Caiden is let out of the dungeon. "I'm sorry to report that Caiden seems unmoved by the time spent in our dungeon, my [lady/lord]."


Septa Eleanor comes to see you after Caiden completes his work. "That was perhaps the most unapologetic labor I've ever seen."
Ad blocker interference detected!
Wikia is a free-to-use site that makes money from advertising. We have a modified experience for viewers using ad blockers

Wikia is not accessible if you've made further modifications. Remove the custom ad blocker rule(s) and the page will load as expected.