This page is for the Chapter. For other uses of The Wars to Come, see The Wars to Come (Disambiguation).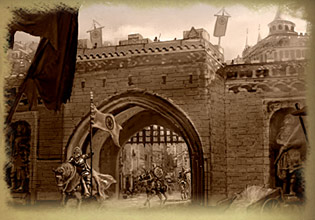 The Wars to Come
In Meereen, dissent builds against Queen Daenerys, but a journey to Pentos reveals farflung plans for a Targaryen restoration. Meanwhile, on the Wall, the election of a new Lord Commander looms.
 Goals
 Rewards
 All Quests
Required Quests
These quests must be completed to progress to the next Chapter.
Other Quests
These quests are not required to complete the Chapter's goals, but may be available to do.
Their completion can sometimes be a prerequisite for a required quest or a goal in a future chapter.

Queen or commoner? Brother or Lord Commander? The living or the dead? Whose side will you take?
Ad blocker interference detected!
Wikia is a free-to-use site that makes money from advertising. We have a modified experience for viewers using ad blockers

Wikia is not accessible if you've made further modifications. Remove the custom ad blocker rule(s) and the page will load as expected.