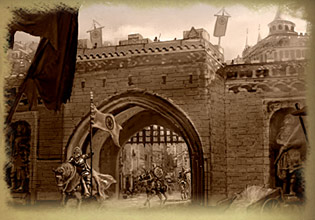 The True Threat
Your true enemies are finally revealed, but events in the capital divide your attention. Take care to secure your holdings before answering distant summons.
Goals
Bonus Goals
Have 15 friends in game
Use 350 boons
Give 500 favors
Rewards

Bonus
Rare Boon
All Quests
Required Quests
These quests must be completed to progress to the next Chapter.
Main Questline

Rumors are insidious, especially when pertaining to kings. Separate rumor from fact.