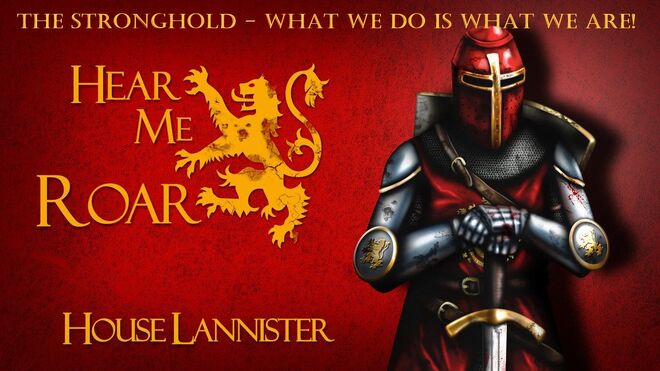 What we do is what we are:
We welcome you in our company!
We share experiences!
We fight together in challenges!
We feast together like friends!
Looking for the right Alliance?
Hey you, new to the game and looking for a devoted bunch of people helping each other, sharing experience and working their tough way togehter through the realm?
You've found them!
The Stronghold is a fine party with strong ties, working and having fun together for over half a year now. No matter what fealty you've chosen, you are welcome! Find help on your way through the circle of rebirth, grow strong and join forces with "The Swordhunters", get tips for your setup. Ask and you'll be given.
We share our spoils - share your fun with us!
Expectations
Will be discussed and voted upon within our Facebook Group.
Alliance Quests: Everyone can contribute to the Alliance Quest. When the Quest is ready to engage a message should be send inside the stronghold facebook group 24 hours before entering the quest so everyone has a fair chance to get involved
Alliance PVP attacks: None in the Alliance should attack someone in the Alliance. When we are attacked by others outside the alliance we can ask for help inside the alliance: the help should be given by as much members as possible so we show that none can mess with the stronghold unpunished
How to Join
Join our facebook community and then join our Alliance if you want to maximize your game experience!
Lannisters we are, but we're open to Ladies and Sers with fealty to all the Great Houses.
Want to become a member? Click Here!
Ad blocker interference detected!
Wikia is a free-to-use site that makes money from advertising. We have a modified experience for viewers using ad blockers

Wikia is not accessible if you've made further modifications. Remove the custom ad blocker rule(s) and the page will load as expected.