The Spider and the Box
is a
City Quest
that is part of the
Never a Dull Morning
storyline.
---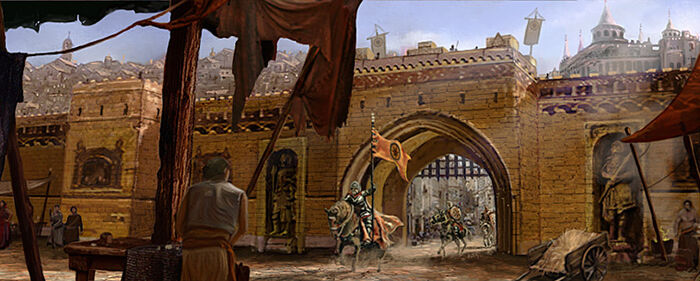 Story
The Spider and the Box
Two Gold Cloaks approach Ser Hugo. "We're to report to Lord Varys' chambers. There's a large crate he wants removed."
Characters
Rewards

+100-250
Options
Sworn Sword Actions
None
Results

Ser Hugo sighs. "The ways of rich lords. We'll never fathom 'em." The other Gold Cloaks nod, grumbling as they leave the barracks.


Ser Hugo rolls his eyes. "Tell the Spider he can find some servants to do it. Or get off his fat arse and do it himself." The other Gold Cloaks go anyway.
Ad blocker interference detected!
Wikia is a free-to-use site that makes money from advertising. We have a modified experience for viewers using ad blockers

Wikia is not accessible if you've made further modifications. Remove the custom ad blocker rule(s) and the page will load as expected.