This page is for the chapter. For other uses of Sons of the Harpy, see Sons of the Harpy (Disambiguation).

The Sons of the Harpy (Vol V)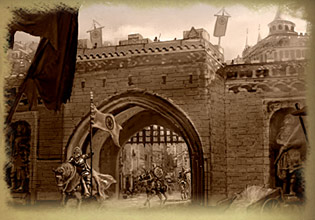 The Sons of the Harpy (Vol V)
While Daenerys's hold on Meereen is breached by the Sons of the Harpy, Littlefinger abandons Sansa to the Boltons and Ser Hugo must make an important decision in Dorne.
 Goals
 Rewards
 All Quests
Required Quests
These quests must be completed to progress to the next Chapter.

If the Targaryen Restoration comes to pass, what will that mean for your house?
Ad blocker interference detected!
Wikia is a free-to-use site that makes money from advertising. We have a modified experience for viewers using ad blockers

Wikia is not accessible if you've made further modifications. Remove the custom ad blocker rule(s) and the page will load as expected.