The Savage Noble
is a
City Quest
that is part of the
Lines of Justice
storyline.
---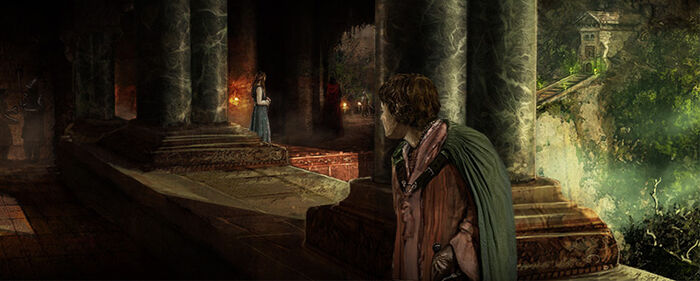 Story
The Savage Noble
Groat approaches as Carellen rubs blood from her dress. "Lord Cley killed Kyra, the girl he bedded last night. We must conceal his crime."
Characters
Rewards

+100-250
Options
Sworn Sword Actions
None
Results

Groat nods somberly and departs to cover up Lord Cley's violent act. "A woman died...," Carellen says in disgust, before leaving in a cold fury.

Carellen offers her thanks and departs to inform the guards of Lord Cley's crime. Groat clicks his tongue in distaste.

Ad blocker interference detected!
Wikia is a free-to-use site that makes money from advertising. We have a modified experience for viewers using ad blockers

Wikia is not accessible if you've made further modifications. Remove the custom ad blocker rule(s) and the page will load as expected.