The Sack of Astapor
is a
Boss Challenge
that is part of the
Valyria Reborn
storyline.
---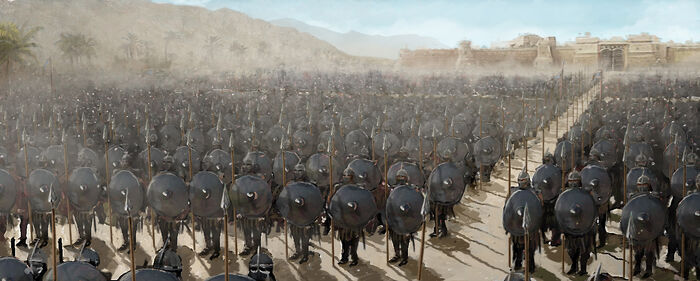 When Drogon will not obey, the Good Master shouts at the Khaleesi. She answers in his language--and her new army attacks.
Characters
Rewards
Initiation
Prize
Coin
200 - 300
Participation
Prize
Coin
100 - 200
Ranking
| | |
| --- | --- |
| 1st Place | |
| 2nd Place | |
| 3rd Place | |
Challenge
Part 1: Fire
Drogon breaks free from the Good Master's grasp, breathing fire on the screaming slaver. Olene and the Dothraki grab torches.
The slavers present at the trade are either dead or burning on the ground. But the Khaleesi is not finished.
Part 2: Blood
"Free these people," the Khaleesi says, pointing to the city with the Unsullied's whip. "There are no slaves in my kingdom."
Smoke and screams rise from the city of Astapor. The Khaleesi mounts her horse.
Part 3: Victory
"All who would be free may follow," the Khaleesi says, leading the Dothraki and her Unsullied army out of Astapor.
The Khaleesi, her khalasar, and the Unsullied reach the gates of Astapor. Olene looks back...
Result
Astapor is a ruin of smoke and ash. Dragons fly over a crowd of joyful slaves. The Khaleesi leaves the Unsullied's whip behind.

Required Points: 29,250
Previous Quest
Storyline
Next Quest
Two Brothers Left
Mother of Dragons
-
Valyria Reborn - II
-
New Recruits
One Who Should Rule
Ad blocker interference detected!
Wikia is a free-to-use site that makes money from advertising. We have a modified experience for viewers using ad blockers

Wikia is not accessible if you've made further modifications. Remove the custom ad blocker rule(s) and the page will load as expected.