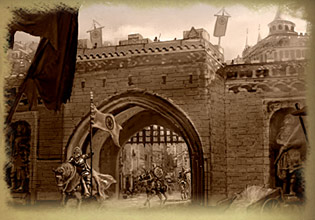 The Red Woman
A standoff in Castle Black threatens the realm, an heir to the throne of the North gains an ally, and trouble in Dorne threatens to escalate into a new war.
 Goals
 Rewards
 All Quests
Required Quests
These quests must be completed to progress to the next Chapter.

The future of several bloodlines could soon be crushed, or given new life.
Ad blocker interference detected!
Wikia is a free-to-use site that makes money from advertising. We have a modified experience for viewers using ad blockers

Wikia is not accessible if you've made further modifications. Remove the custom ad blocker rule(s) and the page will load as expected.