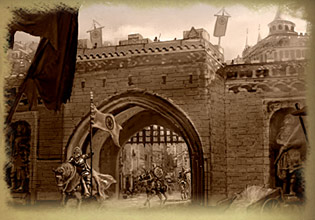 The Rains of Castamere
For better or worse, the wedding of Edmure Tully to Roslin Frey will change everything. Follow the festivities at the Twins while keeping watch on the north, the east, and beyond.
Goals
Bonus Goals
Rewards

Bonus
Host Salt
All Quests
Required Quests
These quests must be completed to progress to the next Chapter.

Trust no one. These are the words of all Great Houses--or should be.
Ad blocker interference detected!
Wikia is a free-to-use site that makes money from advertising. We have a modified experience for viewers using ad blockers

Wikia is not accessible if you've made further modifications. Remove the custom ad blocker rule(s) and the page will load as expected.