The Queen of Love and Beauty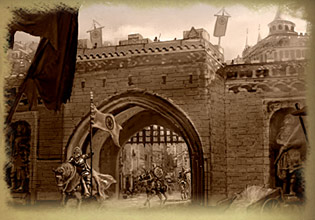 The Queen of Love and Beauty
After you conquer House Goldfoot, you are struck down by a mysterious illness! Your children and advisors must run your holdings while you are trapped in a vision of the long-ago Tourney of Harrenhal!
 Goals
 Rewards
 All Quests
Required Quests
These quests must be completed to progress to the next Chapter.

Relive the realm-shattering triumphs and losses of Robert's Rebellion!
Ad blocker interference detected!
Wikia is a free-to-use site that makes money from advertising. We have a modified experience for viewers using ad blockers

Wikia is not accessible if you've made further modifications. Remove the custom ad blocker rule(s) and the page will load as expected.