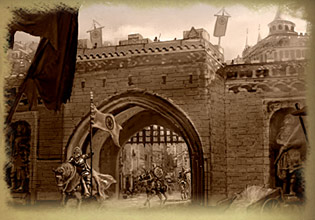 The Pale Stallion
While you continue to fight your enemies' alliance at home, join your ally Terrei Oridane as she searches for her son in the Dothraki Sea, with the aid of a half-Westerosi khal and a maegi woman.
 Goals
 Rewards
 All Quests
Required Quests
These quests must be completed to progress to the next Chapter.

Will blood magic be enough to save Terrei's son? Or is something worse happening on the Dothraki Sea?