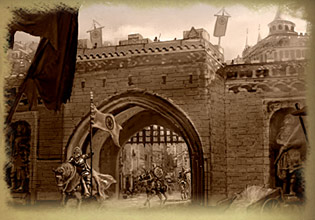 The Minstrel's Heirs
Your cousin Kirth died long ago at the Red Wedding. But did he leave some small piece of himself behind? Decide whether that piece should be cherished or best left behind.
 Goals
 Rewards
 All Quests
Required Quests
These quests must be completed to progress to the next Chapter.

Hell hath no fury like the scorned.
Ad blocker interference detected!
Wikia is a free-to-use site that makes money from advertising. We have a modified experience for viewers using ad blockers

Wikia is not accessible if you've made further modifications. Remove the custom ad blocker rule(s) and the page will load as expected.