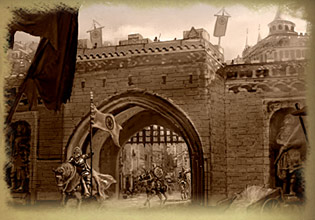 The Minstrel's Dirge
As the dust settles throughout Westeros, you face new challenges at home. Mourn your fallen cousin, reconnect with your daughter, and defend the honor of your house.
 Goals
 Rewards
 All Quests
Required Quests
These quests must be completed to progress to the next Chapter.
Other Quests
These quests are not required to complete the Chapter's goals, but may be available to do. Their completion can sometimes be a prerequisite for a required quest or a goal in a future chapter.

Trouble has a way of finding even the most prepared houses. Will you be ready when it comes?