The Marriage Trap
is a
City Quest
that is part of the
Kraken Lurks
storyline.
---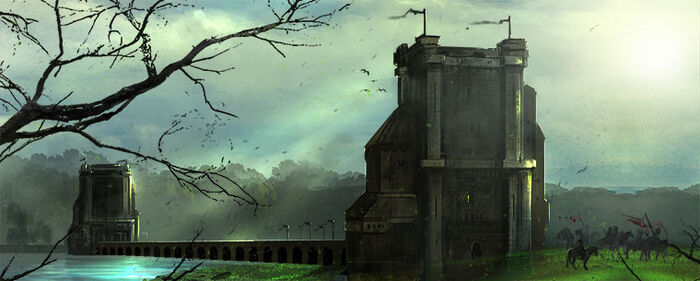 Story
The Marriage Trap
"Kirth! Stay in my tents," crows Theon Greyjoy. "This whole army at hand, yet Robb Stark loses to a Frey girl!" He quiets, unsure of what to share.
Characters
Rewards

+100-250
Options
Sworn Sword Actions
None
Results
Theon laughs, astounded. "Robb wasn't so lucky to avoid a Frey daughter. Marriage was Lord Frey's price to cross the river." He shudders. "A price too high."

Theon growls, "Catelyn Stark sold Robb's loins to a Frey daughter, just to cross a river. Think I'm in the dark now?" Kirth smiles, "Clearly I was wrong."


Theon flushes. "Lord Frey matched his daughter Walda to Robb Stark as payment for the crossing. He marches on King's Landing, to free Ned Stark from Cersei."
Ad blocker interference detected!
Wikia is a free-to-use site that makes money from advertising. We have a modified experience for viewers using ad blockers

Wikia is not accessible if you've made further modifications. Remove the custom ad blocker rule(s) and the page will load as expected.