The Lion's Trap
is a
Boss Challenge
that is part of the
With Honey and Vinegar
storyline.
---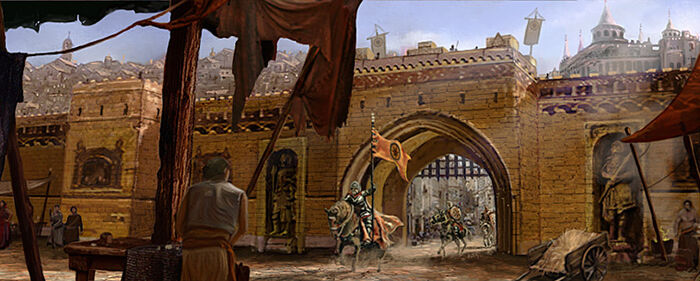 Characters
Rewards
Initiation
Prize
Coin
200 - 300
Participation
Prize
Coin
100 - 200
Ranking
| | |
| --- | --- |
| 1st Place | |
| 2nd Place | |
| 3rd Place | |
Challenge
Part 1: The Mountain Men
Bronn juts his chin. "Get Shagga and the others. Won't take much to have that old man weeping and whinging."
With the largest mountain men in tow, Ser Hugo heads towards Maester Pycelle's quarters...
Part 2: No Room to Run
Pycelle's got many friends in the Kingsguard," Bronn murmurs to Ser Hugo. "Can't have them interrupting. Make sure of it."
With the Kingsguard out of the way, Tyrion Lannister is free to confront Maester Pycelle...
Part 3: Cutting the Beard
Grand Maester Pycelle stares up in terror as his beard is cut before Tyrion, Ser Hugo and the Mountain Men. "Please, my lord..."
Result

Required Points: 33,000
Ad blocker interference detected!
Wikia is a free-to-use site that makes money from advertising. We have a modified experience for viewers using ad blockers

Wikia is not accessible if you've made further modifications. Remove the custom ad blocker rule(s) and the page will load as expected.