Were you looking for the Vol V Boss Challenge?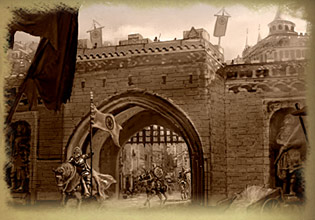 The Laws of Gods and Men
As Daenerys Targaryen tries to rule in the East, and the Ironborn come for their prince, King's Landing gathers like vultures at the trial of the new kingslayer, Tyrion Lannister.
 Goals
Bonus Goals
None
 Rewards
 All Quests
Required Quests

Tyrion Lannister has demanded trial by combat. Will you stand as his champion?
Ad blocker interference detected!
Wikia is a free-to-use site that makes money from advertising. We have a modified experience for viewers using ad blockers

Wikia is not accessible if you've made further modifications. Remove the custom ad blocker rule(s) and the page will load as expected.