The King's Procession
is a
City Quest
that is part of the
March of King Robert
storyline.
---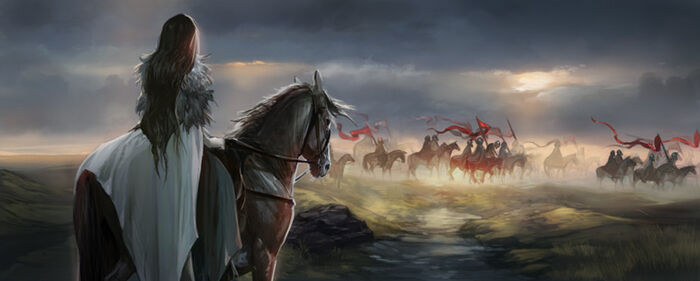 Story
The King's Procession
King Robert greets Kirth's arrival with a merry grin. "Welcome. minstrel! We ride for the cold heart of Winterfell. Your songs had best keep us warm."
Characters
Rewards

+100-250
Options
Sworn Sword Actions
None
Results

Kirth smiles. "May our joyous revelry soon melt the frosty halls of Winterfell." The king laughs, and the queen dismisses Kirth.

Kirth strums a tune. "It would be my honor to write a ballad commemorating this momentous journey." The king laughs and bids Kirth to keep the music flowing.


Kirth bows deeply before King Robert and his queen. "If my king wishes for warm music,  I will sing to thaw all of the North." Robert laughs heartily.
Ad blocker interference detected!
Wikia is a free-to-use site that makes money from advertising. We have a modified experience for viewers using ad blockers

Wikia is not accessible if you've made further modifications. Remove the custom ad blocker rule(s) and the page will load as expected.