The Imp's Reward
is a
City Quest
that is part of the
Coin Changes Hands
storyline.
---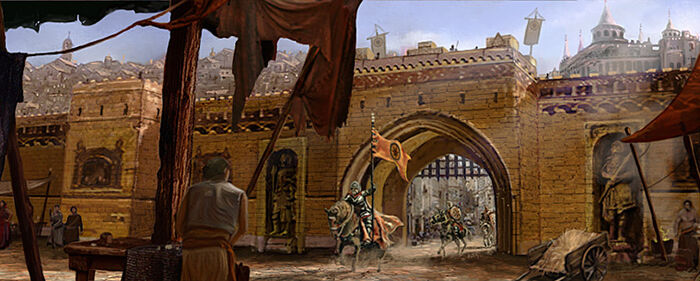 Story
The Imp's Reward
On guard outside the Hand's chambers, Ser Hugo meets a scowling Tyrion Lannister at the door. "You're looking at the new Master of Coin."
Characters
Rewards

+100-250
Options
Sworn Sword Actions
None
Results
Ser Hugo frowns. "The Vale is quite a prize. Not sure I'd trust Littlefinger with it." Tyrion scoffs. "And he's still getting Harrenhal, too!"


Ser Hugo shrugs. "You'll be the one laughing when Littlefinger gets tossed to his death." Tyrion frowns. "If I don't find myself back in a sky cell first."


Ser Hugo lifts an eyebrow. "The man who controls the coin controls the kingdom." Tyrion rolls his eyes. "Even whores can count. I deserved better."
Ad blocker interference detected!
Wikia is a free-to-use site that makes money from advertising. We have a modified experience for viewers using ad blockers

Wikia is not accessible if you've made further modifications. Remove the custom ad blocker rule(s) and the page will load as expected.