The Hunt for Derryk
is a
City Quest
that is part of the
Lost Son
storyline.
---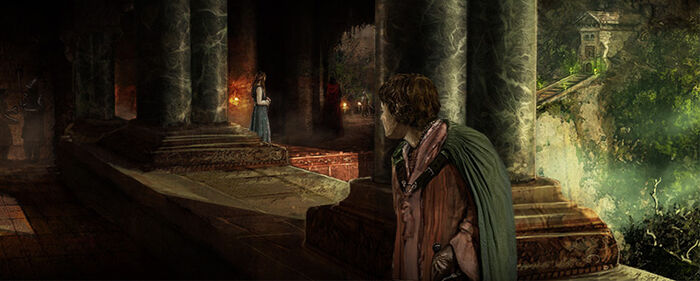 Story
The Hunt for Derryk
"My agents hear whispers, my [lord/lady]. Someone is searching for Derryk [bastard last name], the bastard Jon Arryn sought before he died and you saved the boy."
Characters
Rewards

+100-250
Options
Sworn Sword Actions
None
Results

Rona Grey offers a faint smile. "Your kindness may well save the bastard, my [lady/lord]. We'll summon Derryk at once."


Ser Hugo winks. "If Derryk's important, the boy doesn't have a clue why. But if he receives a visitor who knows more, we'll be watching."

Rona Grey lowers her gaze. "Bastards lead a hard life, my [lady/lord]. If the forces hunting Derryk [Bastard Last Name] wish him harm, they'll no doubt be in for a surprise."
Ad blocker interference detected!
Wikia is a free-to-use site that makes money from advertising. We have a modified experience for viewers using ad blockers

Wikia is not accessible if you've made further modifications. Remove the custom ad blocker rule(s) and the page will load as expected.