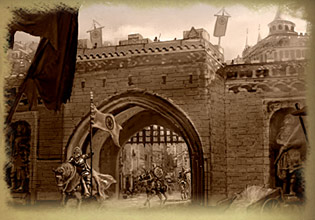 The High Sparrow (Vol V)
Your septa travels to King's Landing to infiltrate the dangerous zealots who call themselves Sparrows. But while she attends the wedding of King Tommen, another marriage is being planned in the North...
 Goals
Rewards
 All Quests
Required Quests
These quests must be completed to progress to the next Chapter.

As the Great Houses falter, smaller players have the chance to rise to the surface.
Ad blocker interference detected!
Wikia is a free-to-use site that makes money from advertising. We have a modified experience for viewers using ad blockers

Wikia is not accessible if you've made further modifications. Remove the custom ad blocker rule(s) and the page will load as expected.