The Grand Dame Speaks
is a
City Quest
that is part of the
Taking Root
storyline.
---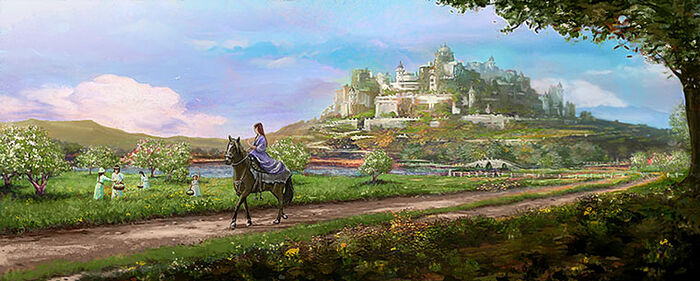 Story
The Grand Dame Speaks
"It will take much more than a flash of red light in the sky to put a Tyrell on the throne. Not that my fool soon realizes that."
Characters
Rewards

+100-250
Options
Sworn Sword Actions
None
Results

Kirth bows. "If there is anything I can do..." Olenna waves a hand. "I'll take care of it, minstrel, as I always do. Now shouldn't you be heading home?"


 "Margaery will be queen," Kirth says. "Lord Mace has done well." Olenna rolls her eyes. "Stick to your songs, minstrel. Shouldn't you be heading home?"
Ad blocker interference detected!
Wikia is a free-to-use site that makes money from advertising. We have a modified experience for viewers using ad blockers

Wikia is not accessible if you've made further modifications. Remove the custom ad blocker rule(s) and the page will load as expected.