The Golden Reliquary
is a
City Quest
that is part of the
Red Codex
storyline.
---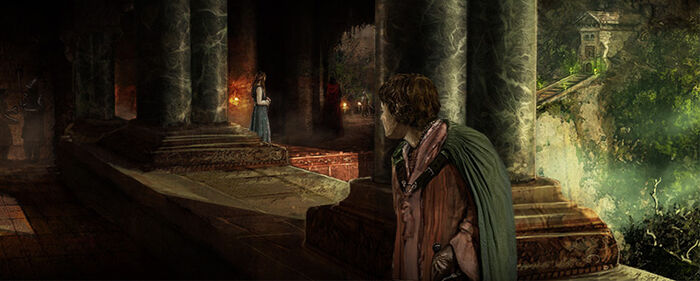 Story
The Golden Reliquary
"My [lord/lady]! Maester Lucas has been attacked. A man broke in and tried to steal the Codex. The maester was injured and is resting now."
Characters
Rewards

+100-250
Options
Sworn Sword Actions
None
Results

Ser Hugo nods, "I will search the castle and your town for him, my [lord/lady]. Have faith that I shall find him. He'll come looking for the book again, no doubt."


"That may be true, my [lord/lady], but surely Maester Lucas deserves better than to be used as bait, for all his lael service."

Rona whirls on Groat, fury in her eyes at the very idea. "I'm sure no harm will come to the good maester," he assures both of you.
Ad blocker interference detected!
Wikia is a free-to-use site that makes money from advertising. We have a modified experience for viewers using ad blockers

Wikia is not accessible if you've made further modifications. Remove the custom ad blocker rule(s) and the page will load as expected.