This page is for the Chapter. For other uses of the Gift, see The Gift (Disambiguation).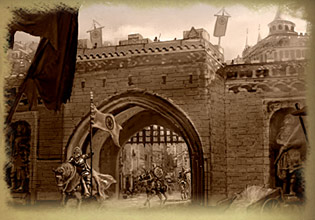 The Gift (Vol V)
Your agents are pulled into tumultuous events as Sansa Stark faces the Boltons' brutality, Jaime and the Sand Snakes are captive in Dorne, and Cersei Lannister is arrested by the Faith!
 Goals
 Rewards
 All Quests
Required Quests
These quests must be completed to progress to the next Chapter.

When the dead walk, can you put aside old enmities to stand united?