The Gauntlet, Thrown
is a
City Quest
that is part of the
Grudge
storyline.
---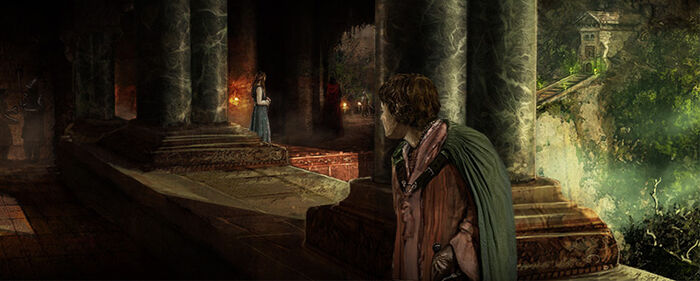 Story
The Gauntlet, Thrown
"This just arrived. I told nobody." You scan the letter. It ends with, "All your unjustly gains shall be retaken." No signature, just three red drops.
Characters
Rewards

+100-250
Options
Sworn Sword Actions
None
Results

Maester Lucas blanches. "I hadn't considered! I'll double the guard, immediately." You shake your head. "Not yet. There's someone with whom I must speak..."


The Maester nods. "Immediately, my [lord/lady]. I won't fail you." You say, "But before you begin, there's someone with whom I must speak..."
Storyline
Next Quest
The Grudge - I
-
A Crime of Blood
A Crime of Blood
A Crime of Perfidy
A Crime of War
Ad blocker interference detected!
Wikia is a free-to-use site that makes money from advertising. We have a modified experience for viewers using ad blockers

Wikia is not accessible if you've made further modifications. Remove the custom ad blocker rule(s) and the page will load as expected.