The Edge of the World
is a
City Quest
that is part of the
A Crow in the Snow
storyline.
---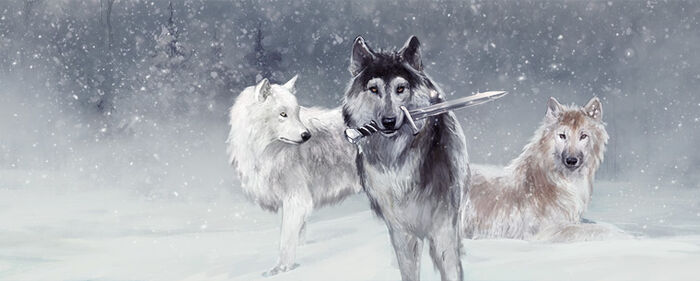 Story
The Edge of the World
As the exhausted Wildlings celebrate, Gammer sees Jon Snow and Ygritte nuzzling again. She hears a growl and turn to see an ugly, white-eyed wolf.
Characters
Rewards

+100-250
Options
Sworn Sword Actions
None
Results
The white-eyed wolf turns its head towards Gammer. Suddenly, an eagle flies up from behind the Wall and dives at Gammer. She wakes with a scream.

Though the white-eyed wolf makes no move, an eagle suddenly flies up from behind the Wall and dives at Jon Snow and Ygritte. Gammer wakes.
Ad blocker interference detected!
Wikia is a free-to-use site that makes money from advertising. We have a modified experience for viewers using ad blockers

Wikia is not accessible if you've made further modifications. Remove the custom ad blocker rule(s) and the page will load as expected.