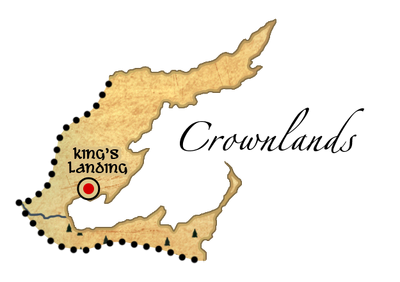 The capital of
Westeros
, the Crownlands was a contested regions before
Aegon I
seized control during the
War of Conquest
and gave the mighty city of
King's Landing
its name. Since then, the Crownlands have been ruled directly by the crown on
the Iron Throne
in
the Red Keep
. Should you find your way beneath its chambers, you can discover the hidden passages that lead to the bones and teeth of ancient beasts that wait patiently for their true rulers.
Bastards
in the Crownlands are given the surname Waters.
Since the rebellion of Robert Baratheon, the Crownlands have been ruled by House Baratheon. However, some claim that the nobles in the Crownlands still sew Targaryen banners and secretly maintain fealty to the rightful rulers. There is some truth to that.
Adventures & Camps There are three areas where Alliances can build Camps in the Crownlands;

Landmarks
Places
Bodies Of Water
| | |
| --- | --- |
| Blackwater Rush | the river which King's Landing is situated next to. It is a deep, swift river that flows into Blackwater Bay. Its currents are wicked and treacherous. Where the Blackwater meets the sea, the current is strong and swift. |
| The Gullet | the stretch of water between Dragonstone and Massey's Hook. Blackwater Bay opens into the Gullet. |
Islands
Roads
Buildings
Settlements
Holdings
Pages in category "The Crownlands"
Ad blocker interference detected!
Wikia is a free-to-use site that makes money from advertising. We have a modified experience for viewers using ad blockers

Wikia is not accessible if you've made further modifications. Remove the custom ad blocker rule(s) and the page will load as expected.