The Crone at the Door
is a
City Quest
that is part of the
A Crone in the Grove
storyline.
---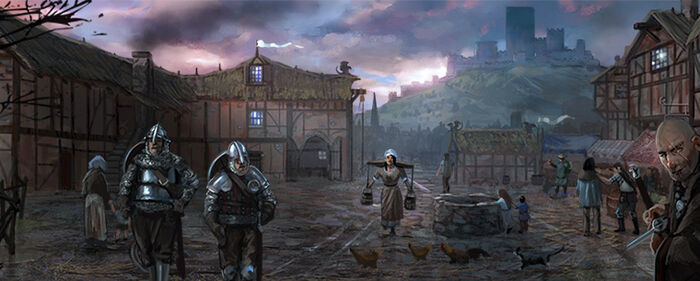 Story
The Crone at the Door
"Forgive me, my [lord/lady], but someone is here to see you. The servant called her 'Gammer Wilde' and said something about the Godswood."
Characters
Rewards

+100-250
Options
Sworn Sword Actions
None
Results

Maester Lucas bows. "Of course, my [lady/lord]. I'll see to it that she's given a meal first, and perhaps a warm cloak."


"Undoubtedly a wise decision. There is little to gain from entertaining the ravings of senile unfortunates."


Maester Lucas bows with a smile. "Very good, my [lady/lord]. I'm interested in meeting her myself."
Ad blocker interference detected!
Wikia is a free-to-use site that makes money from advertising. We have a modified experience for viewers using ad blockers

Wikia is not accessible if you've made further modifications. Remove the custom ad blocker rule(s) and the page will load as expected.