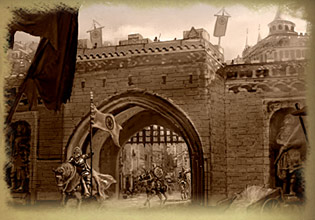 The Broken Man
A lion learns a fish cannot be easily caught. A rose escapes the shears. Wolves at home and abroad face overwhelming odds to survive. What will it mean for the Seven Kingdoms?
 Goals
Rewards
 All Quests
Required Quests
These quests must be completed to progress to the next Chapter.

You cannot be everywhere at once, but you are there when your Great House needs you.
Ad blocker interference detected!
Wikia is a free-to-use site that makes money from advertising. We have a modified experience for viewers using ad blockers

Wikia is not accessible if you've made further modifications. Remove the custom ad blocker rule(s) and the page will load as expected.