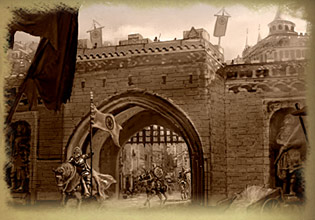 The Blackfyre Rebellion
Felled again by visions, you find yourself a bastard in rebellion against the Targaryens, supporting Daemon Blackfyre. But while you fight for the throne, your son must determine who and what is poisoning you.
 Goals
 Rewards
 All Quests
Required Quests
These quests must be completed to progress to the next Chapter.

What enmity could tie you to the warlocks of Qarth?