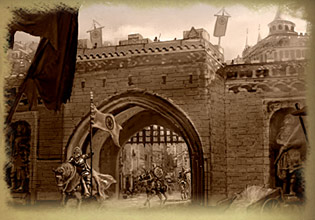 The Bite of Hunger
The Hand is often more powerful than the King he serves, but even he cannot stop the rising tide. Can you survive the angry, starving mob?
Goals
Bonus Goals
Defend your holdings against 200 enemy nobles
Win 600 player-with-player encounters
Have a Sworn Sword at rank 25 or above
Rewards

Bonus
Rare Boon
All Quests
Required Quests
These quests must be completed to progress to the next Chapter.

Blood will be shed in King's Landing. Will it be yours?
Ad blocker interference detected!
Wikia is a free-to-use site that makes money from advertising. We have a modified experience for viewers using ad blockers

Wikia is not accessible if you've made further modifications. Remove the custom ad blocker rule(s) and the page will load as expected.