The Big Exit
is a
Sworn Sword Quest
that is part of the
Wicked Seed
storyline.
---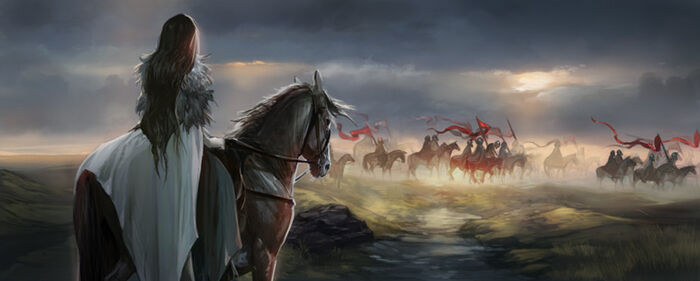 Story
The Big Exit
"The [Your Great House]s advise us to send Caiden to Whitespire Sept if he remains out of hand. Caiden found the message, and fled with some dear items."
Characters
Options
All Alignment Quests
Whichever option you select, the following
Sworn Sword Quest
will activate:
Actions
Success
[Your Sworn Sword] has fought off several enemies, and brought Caiden back to [Your Holding], yet again.
Failure
[Your Sworn Sword] has failed to deal with the enemies quickly enough to keep Caiden from escaping again. (Must retry; +1 Wound)
Ad blocker interference detected!
Wikia is a free-to-use site that makes money from advertising. We have a modified experience for viewers using ad blockers

Wikia is not accessible if you've made further modifications. Remove the custom ad blocker rule(s) and the page will load as expected.