Were you looking for the boss challenge?

The Bear and the Maiden Fair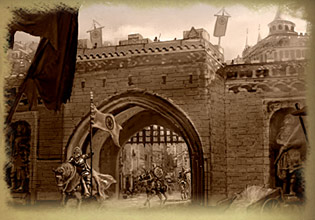 The Bear and the Maiden Fair
They sing the old songs for a reason. See your Great House in a new light, and learns surprising new things about lords, ladies, and smallfolk along the way.
 Goals
Bonus Goals
Reach level 130
Collect 250,000 total from the Counting House
Purchase 250 items from the shop
Rewards

Bonus
Loud Horn
All Quests
Required Quests
These quests must be completed to progress to the next Chapter.

What would you sacrifice to see your king--or queen--on the throne?
Ad blocker interference detected!
Wikia is a free-to-use site that makes money from advertising. We have a modified experience for viewers using ad blockers

Wikia is not accessible if you've made further modifications. Remove the custom ad blocker rule(s) and the page will load as expected.