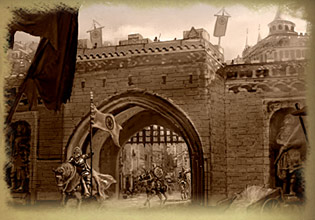 The Bailiff's Folly
Feared or loved, all lords and ladies can be betrayed. Pass judgment on those who have wronged you, choose who to trust, and discover a shocking secret deep in your own woods.
 Goals
 Rewards
 All Quests
Required Quests
These quests must be completed to progress to the next Chapter.
Other Quests
These quests are not required to complete the Chapter's goals, but may be available to do.
Their completion can sometimes be a prerequisite for a required quest or a goal in a future chapter.

Battles can be won or lost in the opening moves. Choose yours carefully.